Enter To Win This Car & Save The Dunes
Ends Sunday Sept 19th at Midnight
Announce winner Friday the Sept 24th at 5:00 PM via Social Media Channels
100% of the proceeds go to protect our continued access for camping and OHV on the Oceano Dunes.
Access for all!
Each day the California Coastal Commission is closing more and more of the Oceano Dunes, one section at a time, with a plan to completely shut it down over the next 3 years. By entering to win this car, your dollars are going directly toward the legal fight to keep the dunes open.
Friends of Oceano Dunes is representing the offroad and recreation community by fighting against the California Coastal Commission in court. Friends of Oceano Dunes is a 501(c)(3) California Not-for-Profit Public Benefit Corporation, no salaries are paid, and they are a 100% Volunteer Organization. Every dollar counts! 
Enter to win this car & help fight to keep the Oceano Dunes open! 
 #accessforall #savetheoceanodunes #ruggedradioslifestyle #projectx #destinationpolaris
About the Car
Rugged Radios
built this car with one thing in mind; saving the dunes. When
Destination Polaris
approached them about filming a new Project X this spring, they saw it as the perfect opportunity to raise a lot of money in the fight to keep the dunes open.
The car was built using only the industry-best parts and accessories from all the biggest names in offroad, resulting in a fully-equipped Polaris General XP that's ready to hit the sand!
Visit our amazing build partners: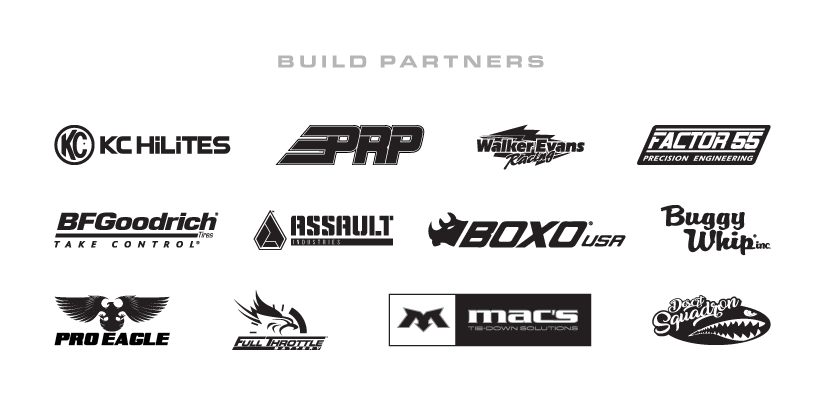 Friends joining BetterWorld.org to manage the drawing and registration process.
Who / What is BetterWorld?
Purpose, not profit.
BetterWorld is a social impact venture built to support the individuals, businesses, and nonprofits that serve their communities.
What is Friends of Oceano Dunes About?
Our Objective!
To unite the many people who enjoy the Oceano Dunes in a cohesive organization that can promote and reinforce responsible recreation. This will be accomplished by developing a large network of FRIENDS and collecting donations to accomplish our objective. We support ALL forms of responsible recreation and we will work to ensure continued access to the ODSVRA.
Please Note: No Salaries Are Paid, We Are a 100% Volunteer Organization.
The Friends of Oceano Dunes is a 501(c)(3) California Not-for-Profit Public Benefit Corporation