Friends Wins a Temporary Restraining Order Stopping 130 Acres of Dust Control Measures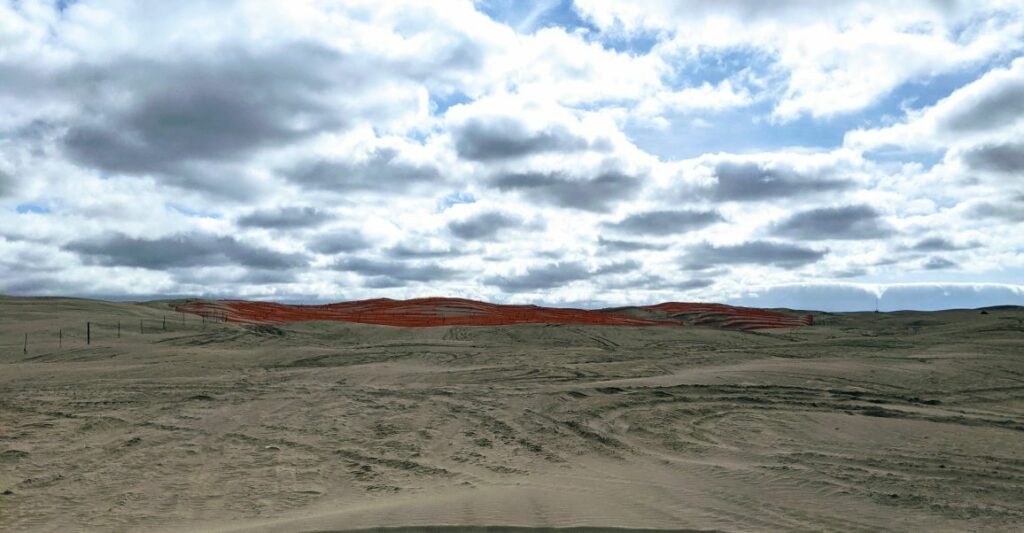 Today, the San Luis Obispo County Superior Court issued a Temporary Restraining Order prohibiting the
California Coastal Commission (Commission) and California Department of Parks and Recreation (Parks)
from installing an additional 130.8 acres of dust control measures.
The Court set a hearing date of March 30 and ordered the Commission and Parks to "show cause" why a
preliminary injunction should not be issued banning the new dust control while the case is being
litigated.
Friends argues that the Commission and Parks neglected to obtain County approval for the new dust
control, as the Coastal Act requires.
Friends also strongly believes that the Stipulated Order of Abatement must be thrown out based on new
evidence from the SCRIPPs Institute showing only 14% of PM10 being measured downwind consists of
mineral dust. The particulates are mainly atmospheric water, salt and other non-volatiles. All the
elements measured downwind are natural organic material not known to cause any health effects. The
Oceano Dunes State Vehicular Recreational Area should only be responsible for reducing the OHV
contribution and not all total mass particulates.
Friends will continue to pursue all legal remedies to protect beach driving, camping and OHV recreation
at Oceano Dunes SVRA the way it has been occurring for the last 100 years.
Friends of Oceano Dunes is a 501(C)(3) California not-for-profit corporation expressly created to preserve camping and off-highways vehicle recreation at the Oceano Dunes State Vehicle Recreation Area (ODSVRA). Friends is a grass root volunteer organization which represents approximately 28,000 members and users of the Oceano Dunes SVRA. www.oceanodunes.org