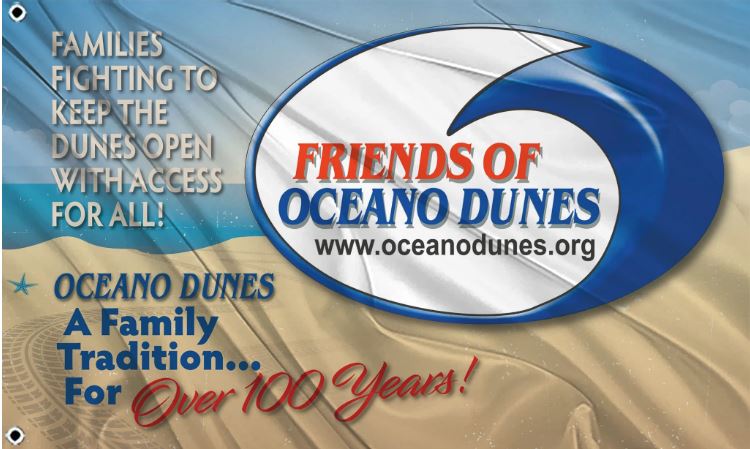 Purchase flags supporting
Friends of Oceano Dunes
Introducing The Friends of Oceano Dunes Flag Program.

Show your support by sporting one of these great flags on your vehicle or RV and help continue the fight to keep our dunes open to all!

All proceeds from the sale of these flags go directly to the Friends of Oceano Dunes Legal Fund.

There are a number of options and packages available, sizes range from 12"x18" to 3'x5'.
Special thanks to Kelly Mitchell of Mitchell Insurance Services in Visalia CA. who paid for the artwork and Fest Flags (www.festflags.com) in San Diego Ca. for donating all the proceeds.